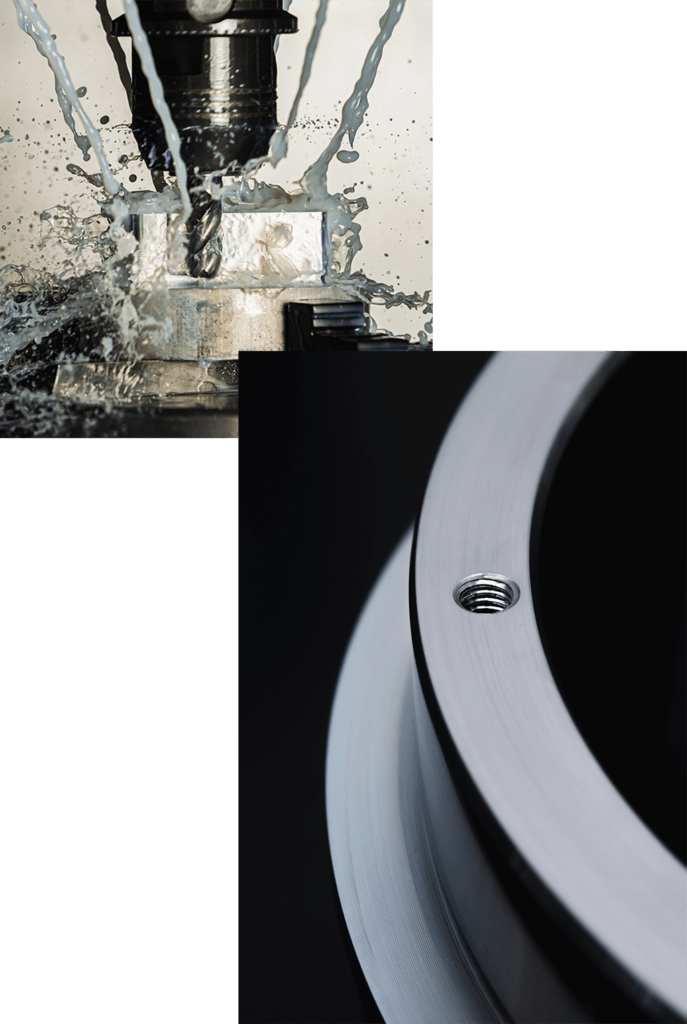 Nuestros procesos de fabricación de moldes, inicia desde la concepción de la idea de producto de nuestros clientes, la cual plasmamos en formato (CAD), donde se anexaran los parámetros, condiciones, tolerancias, entre otros.
Injection, extrusion and vulcanization
CNC Machining, products manufacturing and pieces.
Machining is the set of industrial processes (cutting, marking, pressing, drilling, etc.) carried out in a piece of raw material (generally metallic, steel, aluminum, Bronze ... However it can also be ceramic, wood or plastic, among others ) to give it a desired final shape and size by filing excess material in a controlled manner. Sumiparts Machining.
MACHINING
VULCANIZATION
INJECTION
EXTRUSION
MACHINING
VULCANIZATION
INJECTION
EXTRUSION
WE TRANSFORM THE MATERIAL
WE MAKE YOUR IDEAS COME TRUE
We want to help you improving the productivity of your company, creating innovative products, through our manufacturing lines: Metalworking, injection, extrusion and vulcanization. We develop products for the industrial, construction and automotive sectors, providing the highest quality standards. We shape raw materials, making your dreams and projects come true.